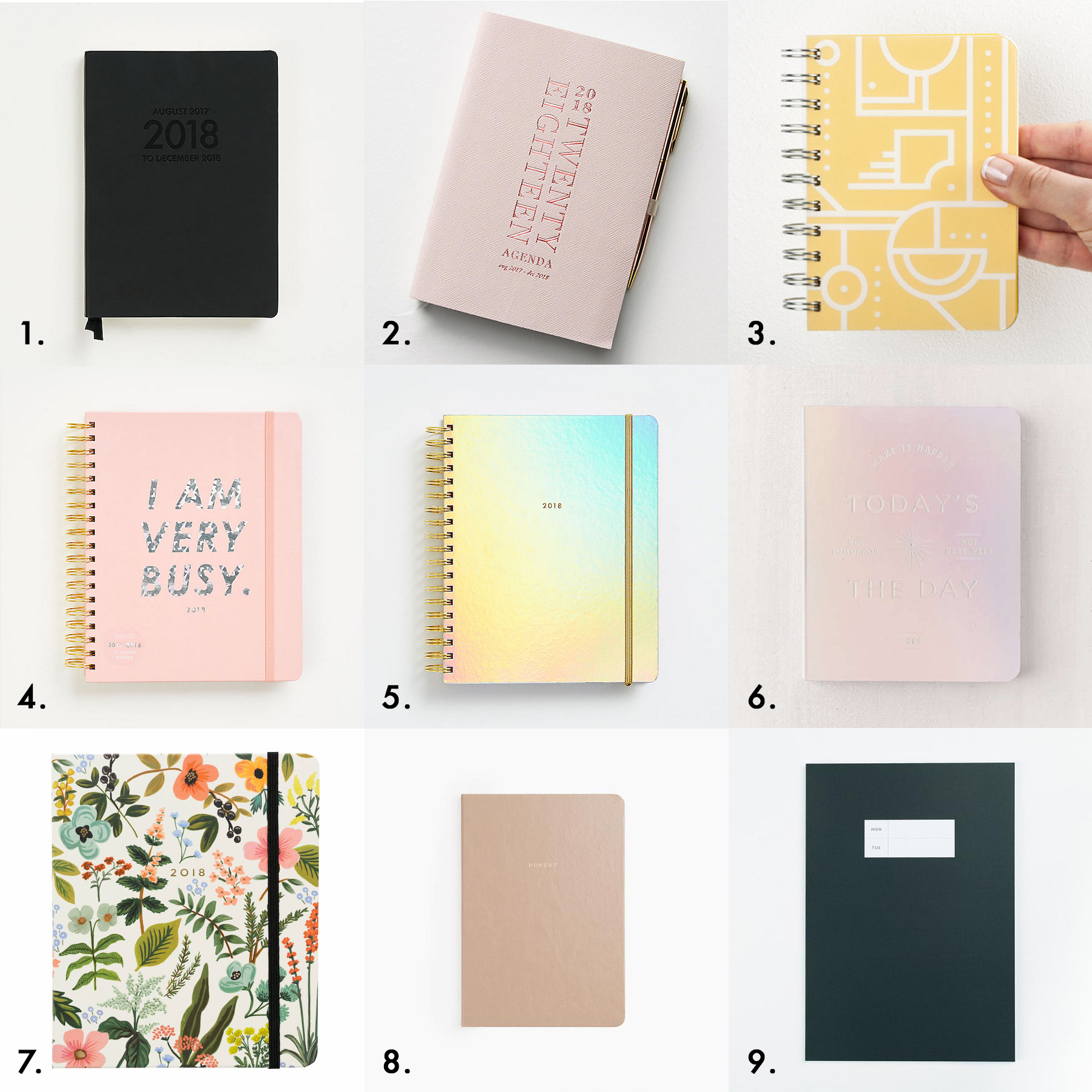 Bryn Mawr was so kind to slide academic planners into our mailboxes; if you haven't checked yet, go grab yours! It has all the important information you'll need for the school year, giving you space to jot down all your activities and assignments, and also providing helpful resources.
However, I'm a little picky when it comes to organising my planner. I currently use a blank gridded notebook with a simple black cover, and this system has worked very well for me. Nevertheless, I still have fun browsing online for pretty planners.
If you're looking for a pretty/modern/fun planner, check out some of the ones I found below. They're all either Aug/Sept 2017 – Dec 2018 planners, or undated planners, which are perfect for the school year!
1. Paper Source 2017-2018 Medium Black Leatherette Planner // I love the black on black! Sleek, chic, and modern.
2. Anthropologie 2017-2018 Modern Petite Planner // Simple and elegant.
3. TheBigCalendar 2017-2018 Pocket Weekly Small Planner // Bright and playful.
4. Paper Source 2017-2018 Very Busy Planner // For the hustling #GIRLBOSS.
5. Paper Source 2017-2018 Holographic Planner // Cool and playful.
6. Urban Outfitters Metallic Mini Pocket Planner // A more subtle holographic print.
7. Rifle Paper Co. 2017-2018 Herb Garden Planner // A classic.
8. Poketo Moment Planner In Large // Comes in six colors.
9. Poketo Color Pop Large Planner // Simple and effective.
What are some of your favourite planners?